Date and time
Fri, October 22, 2021
12:00 PM – 1:30 PM EDT
"Samhain sits in the space between one year dying and the next being born, and in that time we get a glimpse into an unknown country. "
About this event
This is a time of death and transformation—both globally and seasonally—as we move through days that are dark with pandemic and species extinction, and approach the time of the year when the veil is most thin.
The authors of Missing Witches: Reclaiming True Histories of Feminist Magic invite you to step into a virtual circle with leading science witches, art witches, death witches, feminist and activist collaborators.
Bring your own ideas, questions, and intentions to sit in circle with the mycelium, lactobacillus, bees, songs, stories, and other spirits that these practitioners work with.
Together we'll explore foundational Tarot artist Pixie Coleman Smith's invitation to "Look for the door into the unknown country," and share Pixie's story as told in the Samhain chapter of Missing Witches.
Register for the event, here.
About our guests
WhiteFeather Hunter is a multiple award-winning Canadian artist and scholar. She is a PhD candidate in Biological Art at SymbioticA/ The University of Western Australia, supported by a SSHRC Doctoral Fellowship, Australian Government International RTP Scholarship and UWA International Postgraduate Scholarship. Before commencing her PhD, Hunter was a founding member and Principal Investigator of the Speculative Life BioLab at Milieux Institute for Arts, Culture and Technology at Concordia University. Hunter's practice intersects technofeminist witchcraft and biotechnologies with performance, new media, and textiles. Her current research was featured by Sigma/Merck for International Day of Women and Girls in Science 2021.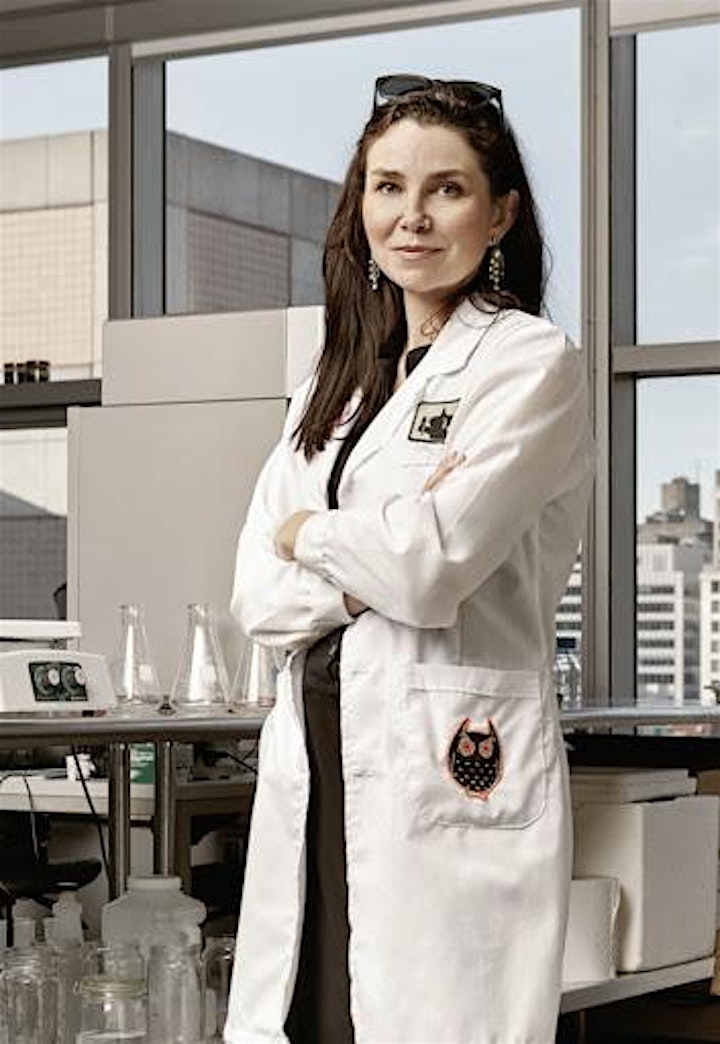 Carol Padberg is an interdisciplinary artist, herbalist, writer, and the founding director of the Nomad MFA (nomadmfa.org). She is part of an interspecies studio which includes fungi, sheep, bees, dye plants, herbs, and bees. This collaborative approach to art-making and research stems from her mystical work as a Green Witch—a practitioner of ancestral wisdom traditions of Northern Europe. Her writings and presentations on regenerative culture have been distributed through the STREAMS 2021: Transformative Environmental Humanities Conference in Stockholm; by the Center for Sustainable Practice in the Arts Quarterly; the InSEA European Congress at Aalto University; the Multispecies Storytelling Conference at Linnaeus University; Open Engagement: Chicago; the Imaginative Futures: Arts Based Research as Boundary Event Symposium at Arizona State University; and the Unruly Engagements Conference at The Cleveland Art Institute. Her initiatives explore resiliency and transformation through poetic intervention as well as pragmatic engagement. Carol Padberg's art has been the subject of exhibitions at the Minneapolis Institute of the Arts and the New Britain Museum of American Art. Projects have been featured at the Walker Art Center, MoMA, and the Creative Time Summit at the Venice Biennale. She lives at Nook Farm House on Sicoag, Tunxis and Wangunk unceded territory, now known as Hartford, Connecticut in the Northeast United States.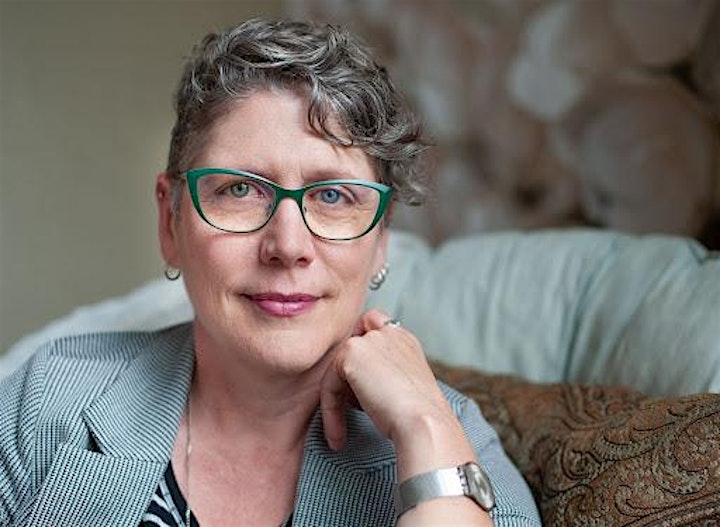 Angela Alberto is The Heart Wise Woman and Death Midwife. Her Death midwifery provides detailed ancient knowledge, a remembrance of what we once knew. She educates, supports, and helps loved ones remember how to take care of their dying by sitting vigil/respite care, guidance through the death process, and honoring their Ancestors' time-honored traditions through ceremony and rituals, before, during, and after death. She offers support with the preparation of advanced directives, wills, home funerals, and other end-of-life decisions. She believes in talking to kids about death in a heartfelt, honest way. This can be modeled to children by sharing your own thoughts and beliefs about death. You would be surprised by how much kids actually want to have these "adult" conversations. They are often the silent grievers, and we, as the adults in their lives, can shift that narrative in age-appropriate ways, so they feel held. Angela believes we can make magic in the mundane, every day. The time to embrace moment to moment is now, loving ourselves fully as we do so. She holds equity, access, and justice at the front of her vision. She holds a BFA in Crafts/Metals with a concentration in Jewelry from the University of the Arts in Philadelphia as well as a Master's degree in Early Childhood Education. Angela is also an AMI trained Montessori Primary Guide, she taught in Montessori schools for 8 years, before embarking on the Death Midwife Path in 2020.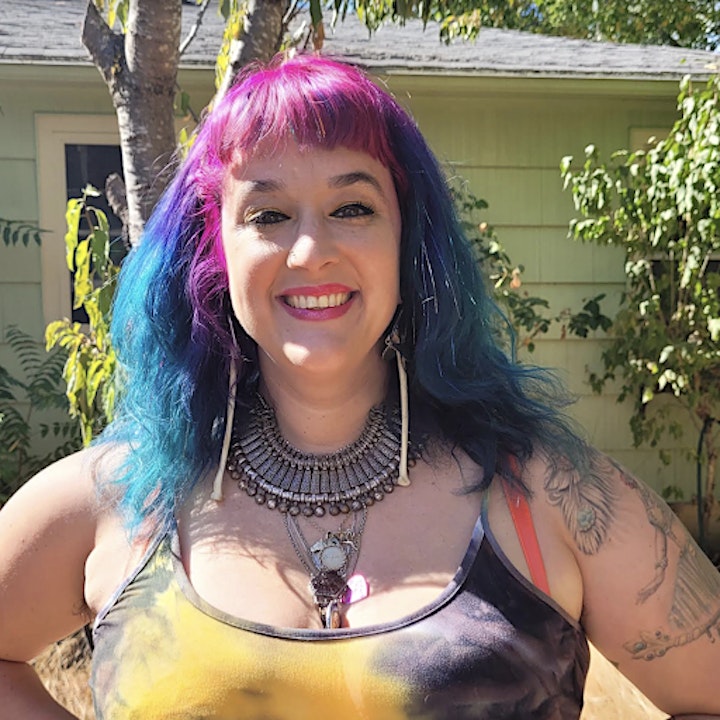 Becky Lyon is an English x Jamaican researcher from and living in London. Her practice explores how art research can help illuminate the animacy of the more-than-human world and offer us ways to engage and re-stitch with ecologies in ways that inspire us to build more joy-full and care-led relationships with the beings that constitute them. Recent artventures include Soft Tissue, a 'research creation' project inviting groups of people to explore the intersection of touch x making x care and Leaf Hearing Blue, Moss Tickling a Soil events and audio accompaniments inviting people to exercise their sensuous being wherever they find 'nature'. A member of the Bioart Coven led by WhiteFeather Hunter and organiser of the New Moon gatherings, Becky is embracing ritual as a gratitude practice and magic as a means of fostering dialogue with our ecology and becoming more indigenous to place. She has an MA in Art and Science and is currently studying MA Art and Ecology at Goldsmiths University, where she is re-sensitising and re-tuning into sensory, embodied, and imaginative knowledge to meet with urban ancient woodland.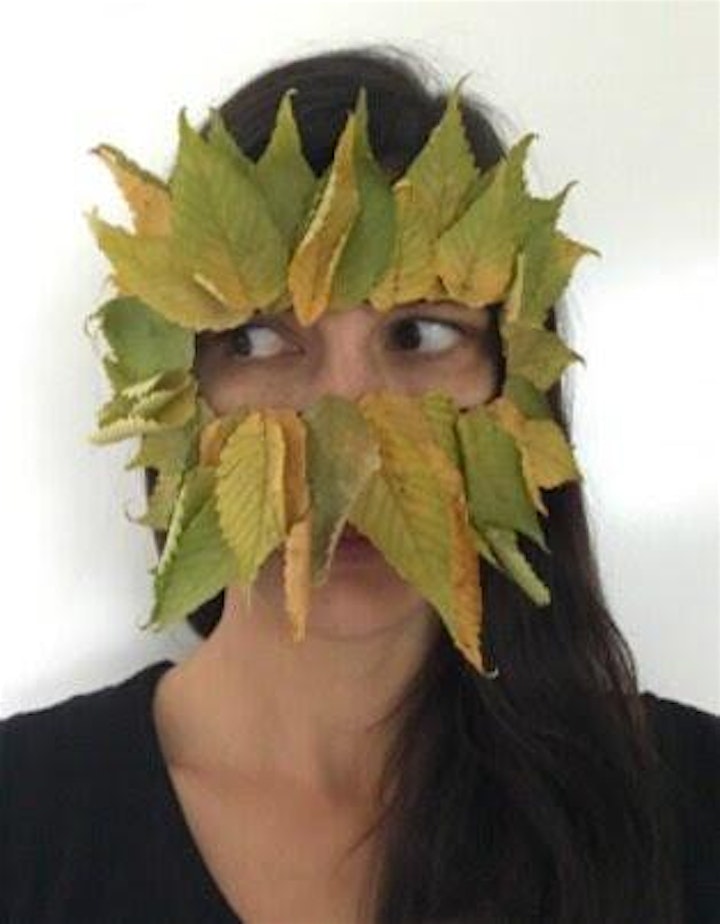 About Missing Witches
Missing Witches is a research-based, feminist, occult storytelling project, created and produced by Risa Dickens and Amy Torok. It began as a podcast and evolved into this book: Missing Witches: Reclaiming True Histories of Feminist Magic.
When you start looking for witches, you find them everywhere. As seekers and practitioners reclaim and restore magic to its rightful place among powerful forces for social, personal, and political transformation, more people than ever are claiming the identity of "Witch." But our knowledge of witchcraft and magic has been marred by erasure, sensationalism, and sterilization, the true stories of history's witches left untold.
Through meditations, stories, and practices, authors Risa Dickens and Amy Torok offer an intersectional, contemporary lens for uncovering and reconnecting with feminist witch history.
"Here … we meet the Witch friends we always wanted and find the coven we always wish we had."
—Amanda Yates Garcia, author of Initiated
"Amy and Risa are the Witches I was missing! Join them and discover powerfully creative yet complicated Witches, whose storied tales were almost lost to time."
—Jinkx Monsoon, drag artist and winner of RuPaul's Drag Race